Dental Crowns on the Upper West Side
---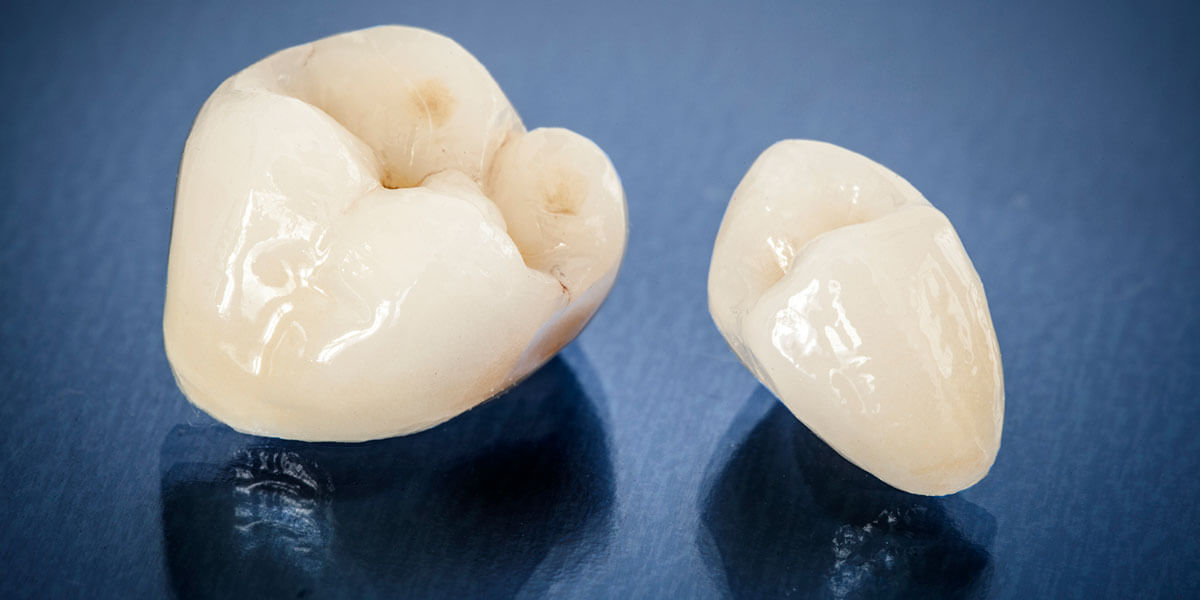 ---
Smiles On The Upper Westside provides dental crowns in the UWS neighborhood of NYC. Call 212-222-5225 to schedule your first appointment.
When a tooth has suffered more damage or decay than a composite filling can repair, a dental crown is needed. Modern dental crowns restore both function and appearance by blending in seamlessly with the rest of your smile. By preventing the need for extraction, crowns keep the jawbone strong and stabilize surrounding teeth, all while protecting the remaining healthy structure of the affected tooth.
---
What to Expect When Getting a Crown
---
It typically takes two appointments to get a dental crown. We take impressions of your teeth and bite during the first appointment, allowing us to design a crown that matches your natural tooth in shape and size. Then, your tooth is prepared for the crown by removing decayed and damaged areas. A second set of impressions is taken to confirm that your restoration will fit securely onto the prepared tooth. While your permanent crown is being fabricated by our partner laboratory, we will provide you with a temporary restoration to protect your tooth.
When your crown is ready, you'll come back to our office to have it fitted and bonded to your tooth. Your crown will last for decades if you maintain good oral hygiene habits and visit us regularly for preventive care.
---
Types of Crowns
---
There are four different types of dental crowns, each with its own set of advantages and disadvantages. We will assist you in choosing the best crown for your needs, preferences, and budget. No matter the material you select, we'll make sure your crown is well-fitted, comfortable, and functional.
---
Ceramic
---
Ceramic crowns are made from a material that matches the rest of your teeth for a natural look. These crowns are preferred for front teeth because of their realistic appearance, but they can be used anywhere in the mouth.
---
Porcelain Fused to Metal
---
Porcelain fused to metal crowns are a hybrid solution with a metal frame covered in dental porcelain. Because these restorations are strong enough to withstand strong biting and chewing forces, they're frequently used on molars. These crowns are not recommended for front teeth because the metal framework can form a visible dark line along the gums.
---
Gold Alloys
---
Gold alloys are one of the most durable materials available for dental crowns and commonly used for patients who have a history of teeth grinding. Although gold alloy crowns are often recommended for back teeth where they can't be seen, they can be used for any tooth that needs a crown.
---
Base Metal Alloys
---
Base metal alloys, like gold alloys, are extremely durable and are an excellent option for teeth that would otherwise need to be extracted. These crowns are corrosion-resistant and long-lasting, but they're usually reserved for molars because they're less discreet than ceramic or porcelain.
---
Frequently Asked Questions About Dental Crowns
---
How long do dental crowns last?
---
A dental crown's lifespan is largely determined by the location of the tooth in the mouth, the material used for the restoration, and your oral habits. The average crown lasts five to 15 years, with many lasting decades more with proper care and maintenance.
---
Is it painful to have a crown put on your tooth?
---
We use local anesthesia to numb the area when your tooth is being prepared for your crown, so you won't feel any pain.
---
What's the difference between a crown and a cap?
---
Crowns and caps are two words that refer to the same type of restoration. Dental crowns are sometimes called "caps" because they cover your natural tooth.
---
Does a crown need a post?
---
If a substantial amount of tooth structure needs to be removed during root canal treatment, you may need a post for a crown. This offers support for your restoration.
---
Do crowns on front teeth look natural?
---
Yes, today's high-quality ceramic crowns are designed to blend in with the rest of your smile in a natural way. Rest assured, we specialize in aesthetic restorations, so no one will realize you have a crown!
Call 212-222-5225 to schedule your appointment.