Teeth whitening is one of the most commonly requested treatments from cosmetic dentists. Unfortunately, as we age, tooth discoloration is inevitable—and a whiter smile is a small change that can make a dramatic difference in your overall appearance. 
Since cosmetic dentistry isn't covered by dental insurance, many patients are concerned about the cost when considering whether they should pursue professional teeth whitening treatment. Here's what you need to know about the cost of teeth whitening on the Upper West Side in NYC.
BEFORE
---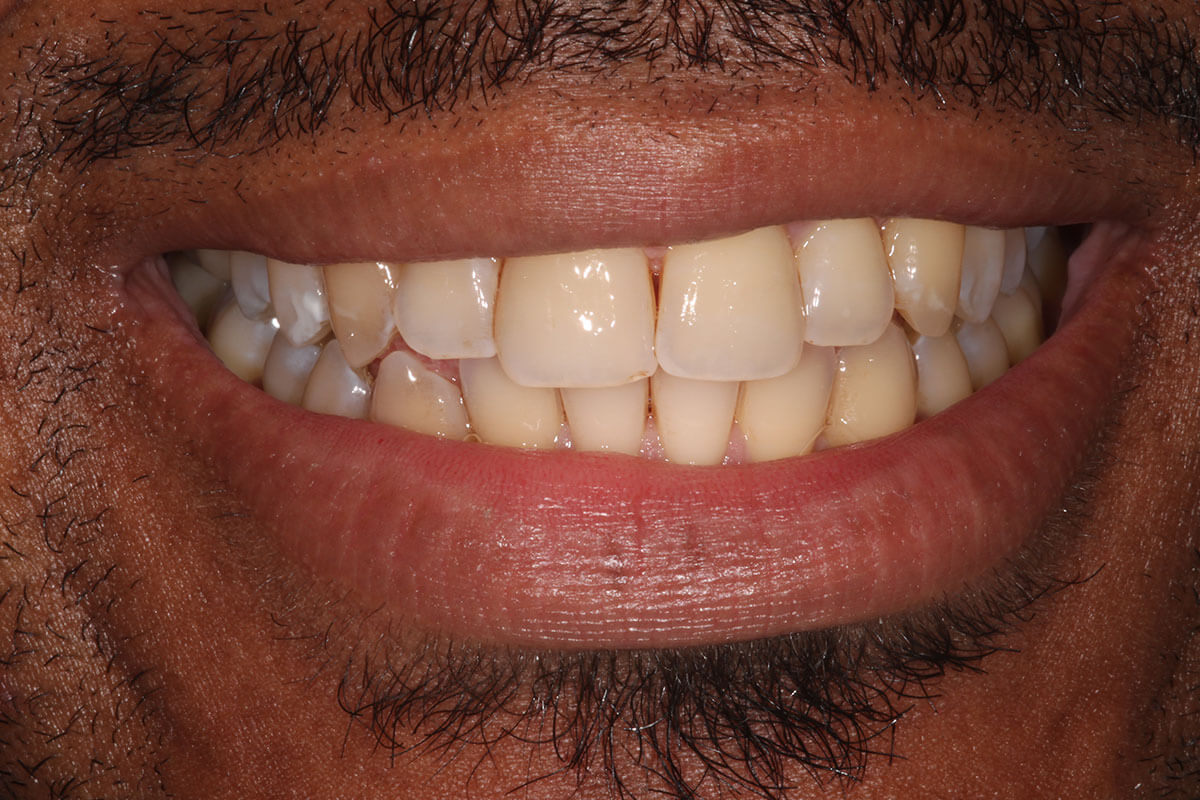 AFTER
---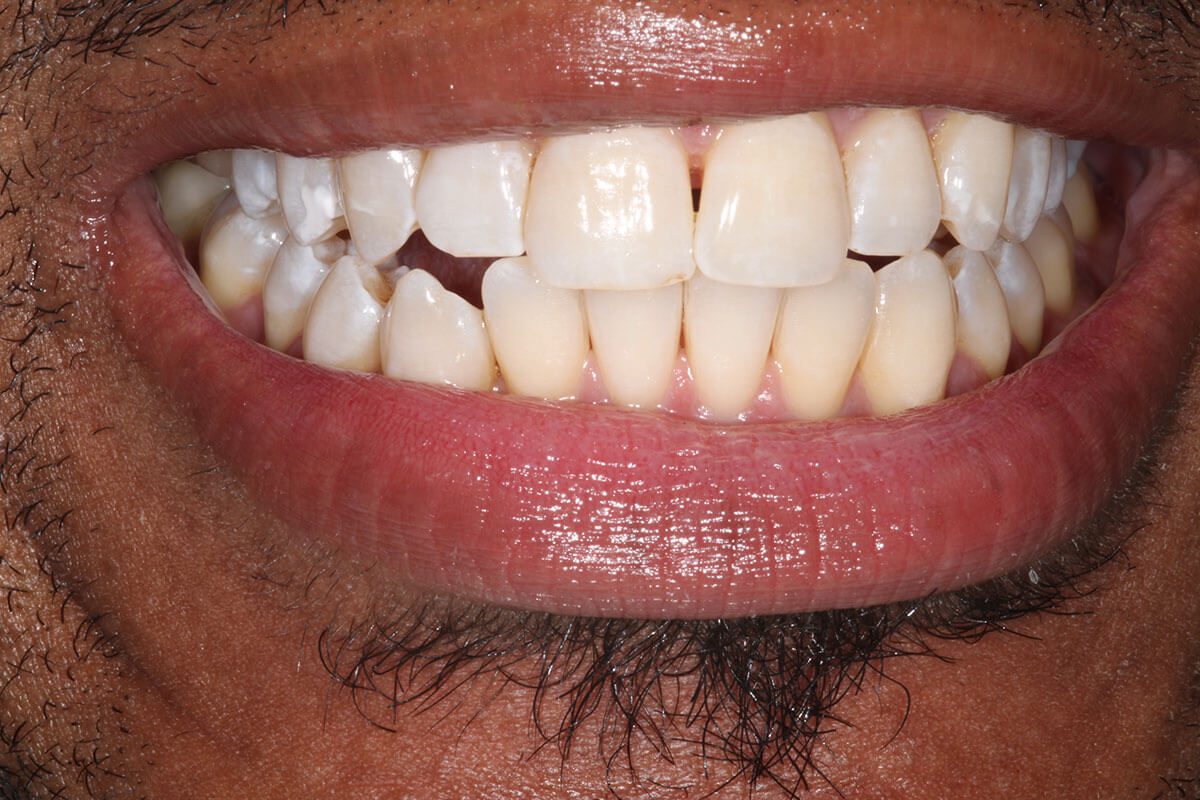 ---
Cost of Teeth Whitening on the Upper West Side
---
"Teeth whitening" is an umbrella term that encompasses a wide range of products and treatments. It could be the $10 tube of whitening toothpaste you pick up at the local drugstore or it could be a top-of-the-line professional treatment like those used by your favorite celebrities.
At Smiles on the Upper Westside, we provide both in-office and at-home teeth whitening treatments, depending on your whitening needs and budget. A one-hour in-office teeth whitening treatment with Glo is $700-800; this procedure offers the most dramatic results in the shortest amount of time. It's a great fit for patients who need their teeth whitened quickly for a big event, have significant stains or yellowing, and anyone who doesn't have the patience for at-home teeth whitening treatments.
At-home teeth whitening trays are less expensive—we charge $250 for this type of treatment at Smiles on the Upper Westside. While some patients prefer a one-hour in-office treatment, others like being able to whiten their teeth at home, on their own time. The teeth whitening system we use still provides impressive results, it simply takes longer to achieve them—you'll need to wear your whitening trays for the directed amount of time each day, for up to a few weeks, depending on the amount of whitening you'd like.
---
Professional Teeth Whitening vs. Over-the-Counter Teeth Whitening Treatments
---
It's not uncommon for patients to learn the costs of professional teeth whitening and ask about over-the-counter at-home treatments instead. What about whitening toothpastes, strips, charcoal scrubs, and those whitening lights celebrities sell on Instagram? 
As with everything else in life, you get what you pay for. When you opt for professional in-office or at-home teeth whitening, you get access to professional-grade products, which yields better results. Even ADA-approved whitening kits from trustworthy brands simply don't have the power to get the dramatic results most patients are after. 
Many of the other teeth whitening treatments that can be found online aren't approved by the American Dental Association and are either ineffective or do more harm than good. Abrasive toothpastes, scrubs, and brushes may remove surface stains, but they can also wear away your enamel, which ultimately results in yellower teeth. Other treatments can leave you with painful tooth sensitivity.
---
Learn More About Teeth Whitening on the Upper West Side
---
Are you ready for a whiter, brighter smile? If you'd like to learn more about the teeth whitening treatment options offered by Smiles on the Upper Westside or you're ready to schedule an appointment, contact us today at 212-222-5225.
BEFORE
---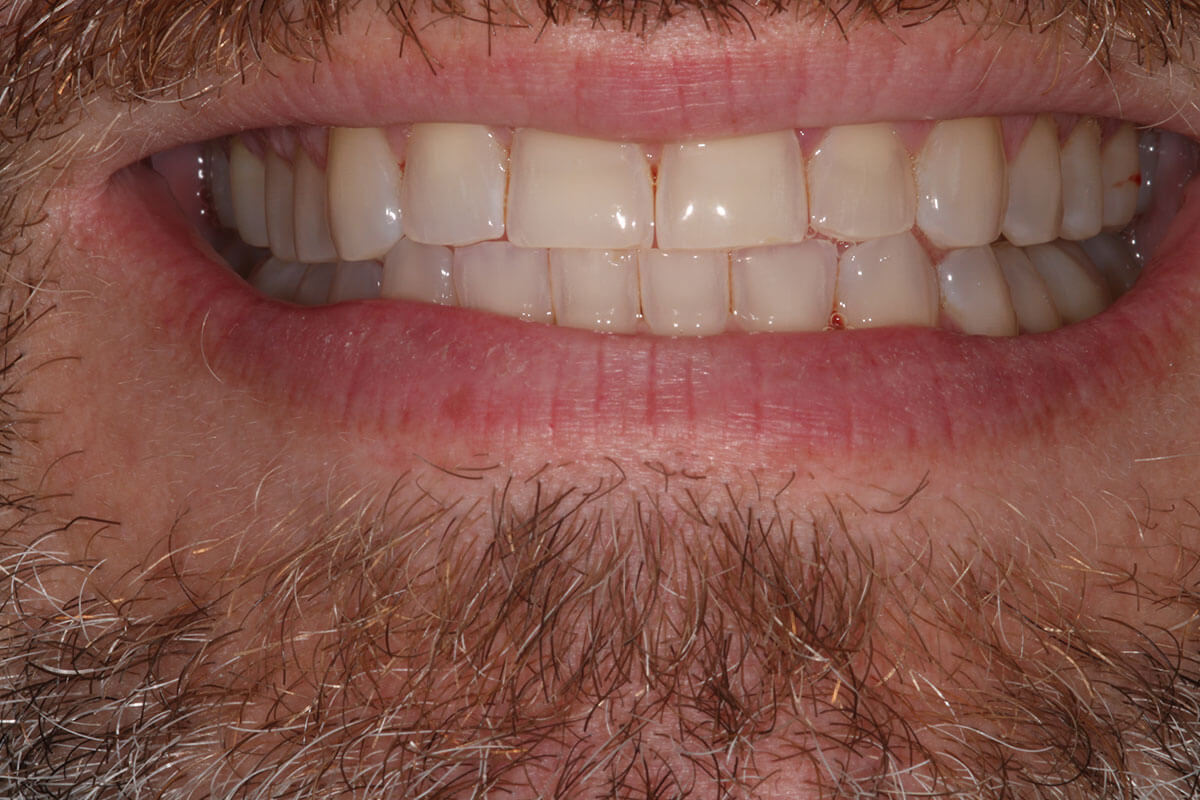 AFTER
---