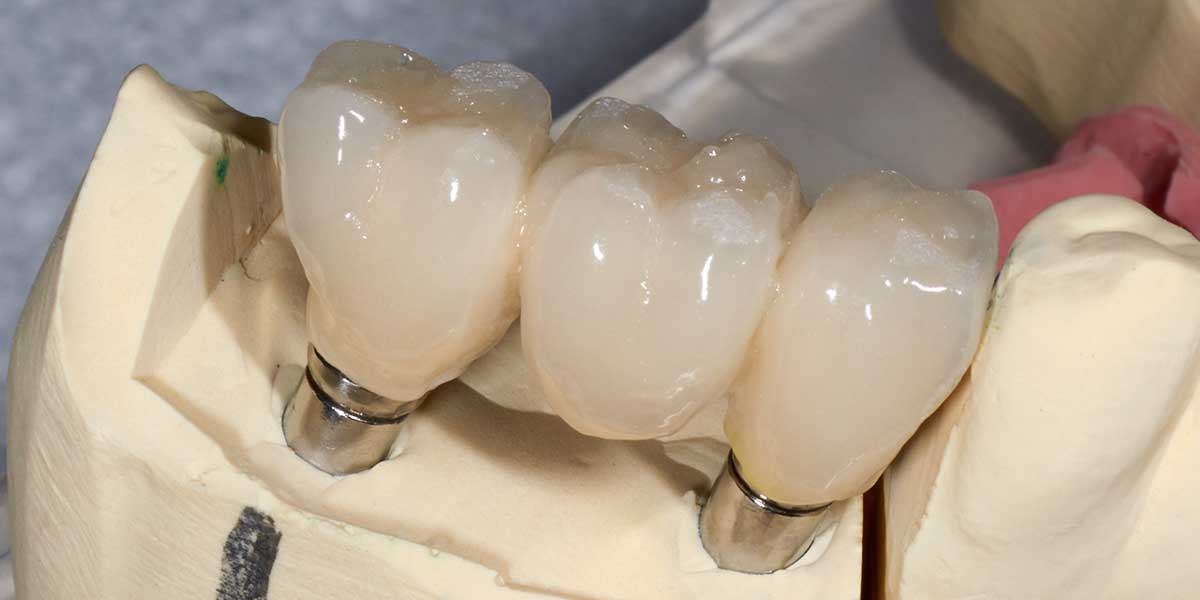 ---
Smiles on the Upper Westside provides Implant Supported Bridge services in New York, NY. Call 212-222-5225 to learn more and schedule your appointment.
---
Implant-supported bridges are an excellent option for patients who need to replace three or more adjacent teeth. Our practice offers porcelain implant-supported bridges, which have a realistic look and feel to blend in perfectly with the rest of your smile. Because they are held in place with dental implants, these restorations are stable and secure, fully replicating the function of your natural teeth.
---
Understanding Implant-Supported Bridges
---
Implant-supported bridges typically use a dental implant to replace each of the outermost missing teeth in a span. These two dental implants are used to support a porcelain bridge. While it's also possible to replace each missing tooth with its own single-tooth dental implant, an implant-supported bridge is more economical and requires less time in the dentist's chair.
The benefit of getting your implant-supported bridge at Similes on the Upper Westside is that we can perform each step of the procedure under one roof, as we have a skilled oral surgeon on staff who specializes in implant placement.
---
Implant-Supported Bridges vs. Traditional Bridges
---
If you are a candidate for both an implant-supported bridge and a traditional bridge, there are many advantages in choosing an implant-supported bridge:
Implant-supported bridges don't rely on adjacent teeth for support or place stress on them
Dental implants prevent and reverse bone loss in the jaw for a stronger bite and more youthful appearance
Implant-supported bridges look, feel, and function more like your natural teeth than other restoration options.
An implant-supported bridge usually lasts longer than a traditional bridge thanks to its stability
You'll feel confident knowing your implant-supported bridge will stay in place when you speak and eat
---
Frequently Asked Questions About Implant-Supported Bridges
---
How much is an implant-supported bridge?
---
The cost of an implant-supported bridge depends upon the number of teeth that need replacement. During your consultation, we can provide you with an estimate of your out-of-pocket expenses.
---
How long do implant-supported bridges last?
---
The dental implants that support your bridge are designed to last a lifetime. The bridge itself can last decades, depending on your oral habits.
---
Is an implant-supported bridge more expensive than a traditional bridge?
---
Yes, implant-supported bridges cost more than traditional bridges because they replace the roots of some of your missing teeth, rather than only replacing the crowns.
---
Which is better, a traditional bridge or implant-supported bridge?
---
Every patient has their own unique circumstances, but for most, implant-supported bridges are the better option because they preserve the jawbone.
---
Can you get an implant-supported bridge years after extraction?
---
Yes, many of our patients get their implant-supported bridges years or even decades after their teeth were extracted. The longer it's been since your extraction, the more likely it is that you will need bone grafting prior to your dental implant placement.
Call 212-222-5225 to schedule your appointment.