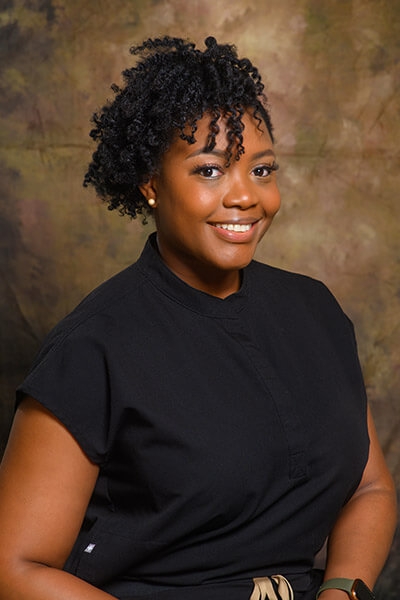 ---
Afua joined our team as a registered dental hygienist after graduating, with honors, from NYU College of Dentistry's Dental Hygiene Program. She is a NYS registered dental hygienist with certification in the administration of nitrous oxide and local anesthesia.
Afua's interest in dentistry peaked when she had to be fitted with braces for two and a half years at age 13 in Saint Vincent and the Grenadines where she was born and raised. Each visit to the dental office during that period offered a different and exciting experience. Afua became curious and fascinated with how her teeth were transforming and more so the importance of her oral health. Frequent visits to the orthodontist turned into Q&A sessions and Afua, who never relented and was persistent in her quest for knowledge, developed a passion for dentistry making it the focal point of her educational and professional pursuits.
Afua pays very close attention to detail and takes pride in providing quality care to and working collaboratively with her patients to not only help them achieve optimal oral health, but overall systemic health. She also holds a Bachelor of Science degree in Biology from Stony Brook University and hopes to become a dentist in the near future.
Afua loves fashion and outside of the dental office is a luxury balloon stylist and event designer and enjoys listening to afro beats and soca.
---